Timothy sent us a blog post with all the details of his project. In his project he uses MakerBeam to combine arduino and 8×8 Neopixel matrices by Adafruit. In his blog post, Art, Electrons and Computation, you can read more about his MakerBeam project. Also he added some great pictures that show his building process.
You can read his blog post here: https://medium.com/@timothy_cubed/art-electrons-and-computation-a91abd827026#.8k4t62ibt
He describes the building process in full. Also you can see more pictures there. Below we just put in a few.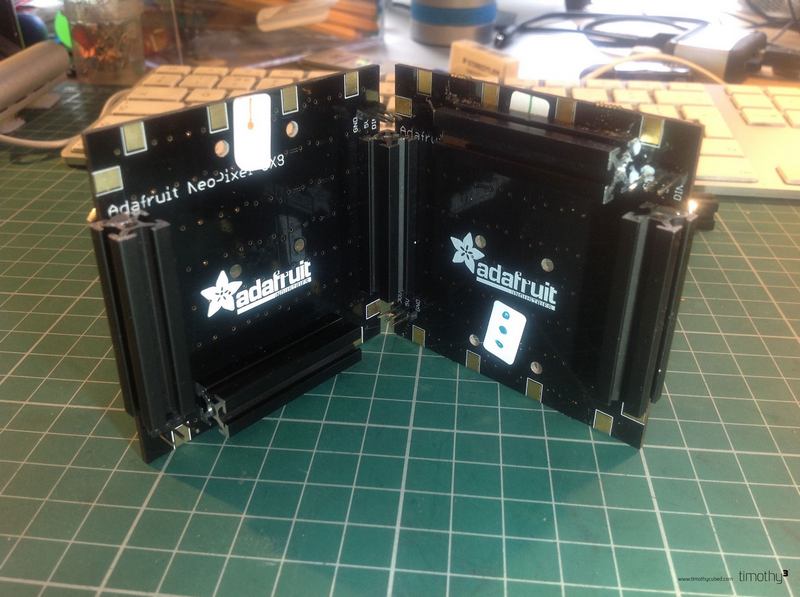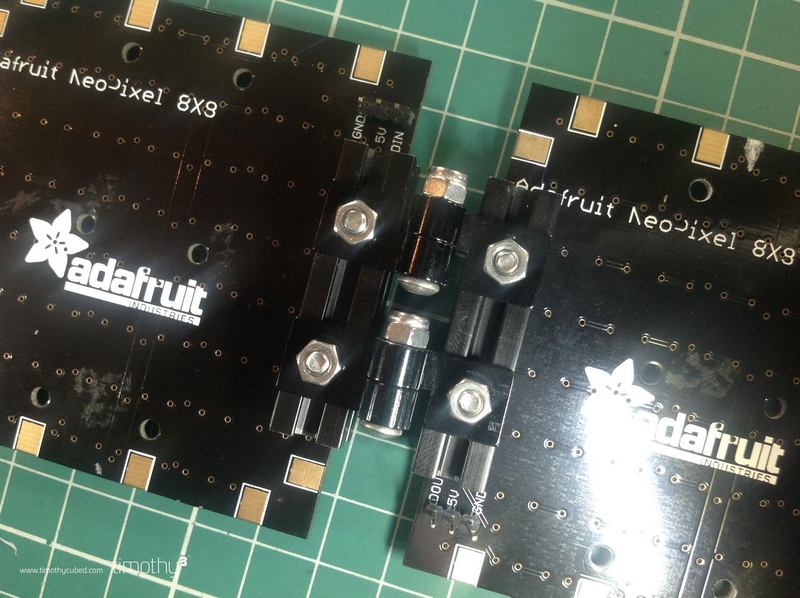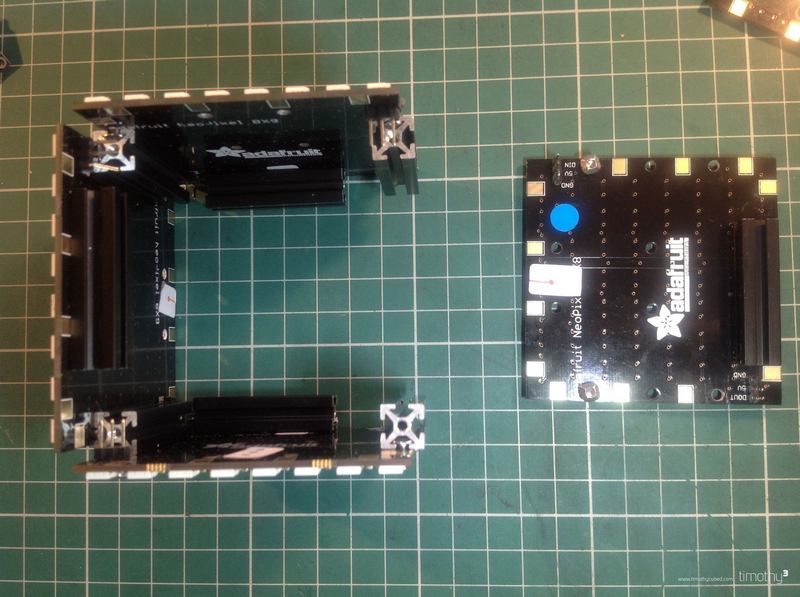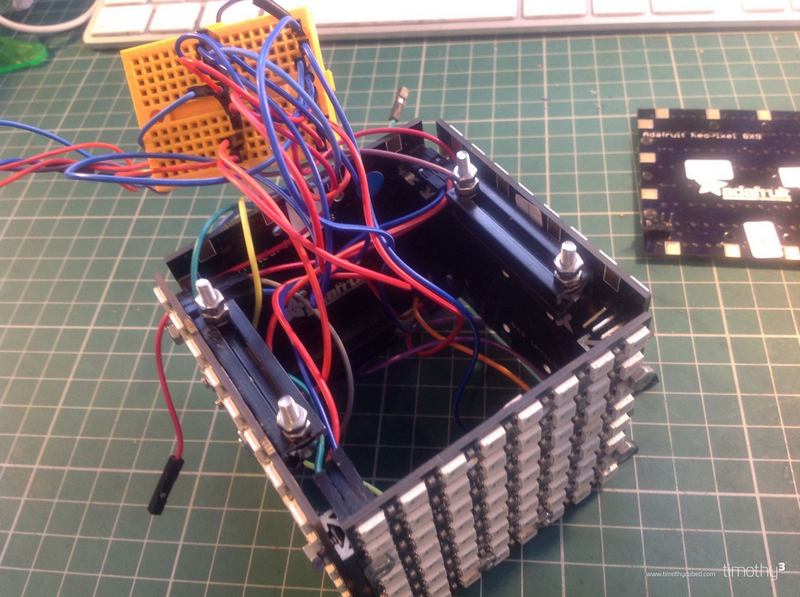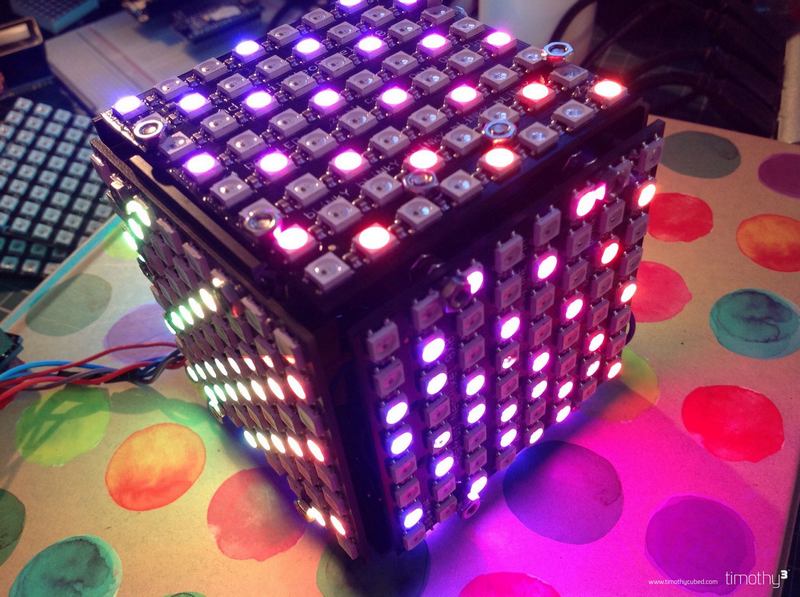 This post was also posted on our blog: MakerBeam - Think Build Enjoy More pictures were added there.
Bewaren
Bewaren
Bewaren
Bewaren
Bewaren
Bewaren