We were out of stock for the 200mm MakerBeamXL black anodised and only recently started to cut and tap our own beams. We focused on getting the cuts done and shipping the beams because of demand. Quality control got squashed somewhere in between. A few customers have come forward showing us beams that are not up to par and should not have been shipped. They will receive (a) new set(s) of beams. Right now we are focusing on improvement of our quality control.
To improve our quality control we ordered a precision surface plate, an engineer try square and a 500mm caliper. The precision surface plate has arrived (see picture). The other two items will hopefully arrive somewhere next week. With these items we trust to be able to ship out accurate cut lengths rather than pretty good cut lengths.
We are optimistic we will be able to do this. A customer ordered 24 pieces of 135mm. This is a custom cut length. We measured all 24 beams with a standard 150mm caliper, see measurement diagram below. Based on these measurements we feel confident that we are on the right track for making correct 200mm beams.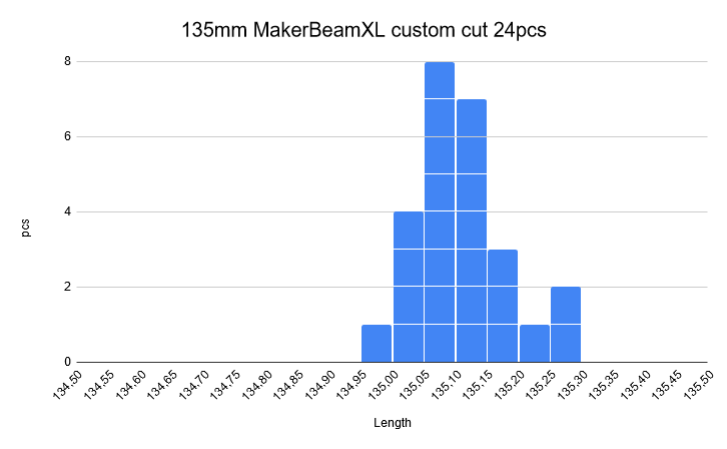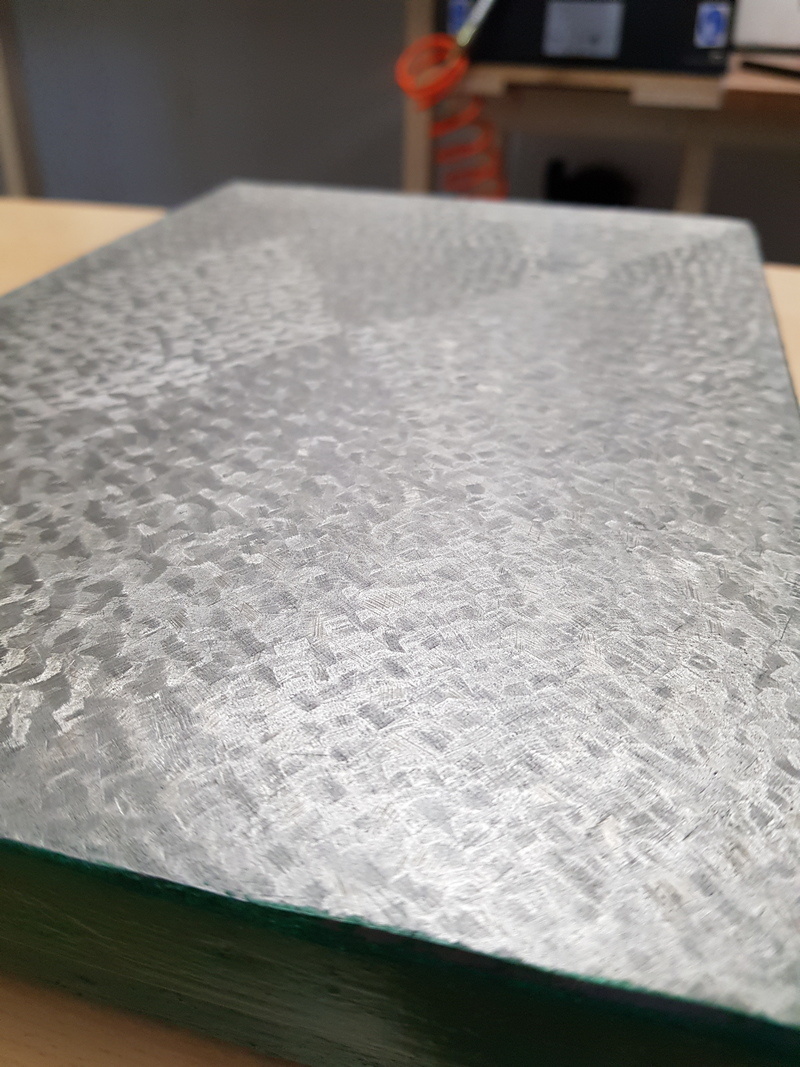 So to add our list of bullets...
A precision surface plate arrived. To better test whether the beams are not out of square.
We changed our blade again.
There is a continuous flow of saw coolant now. Not so much for cooling the blade, but to remove aluminium particles from the blade. This helps to prevent burring.
We ordered a 500mm length caliper and an engineer try square.