In this video Simone builds a musical instrument. She combines a number of teeth with a keyboard in order to create music. During the process she uses MakerBeam for a temporary framework to test opening and closing of the teeth.
A lot of customers buy MakerBeam with a certain project in mind. Which is good, but MakerBeam is also quite handy to have around. Simone Giertz, inventor and youtuber, makes this clear in her video: Building a Musical Instrument Out of Teeth. It is easy to have around in the test phase of whatever it is your building.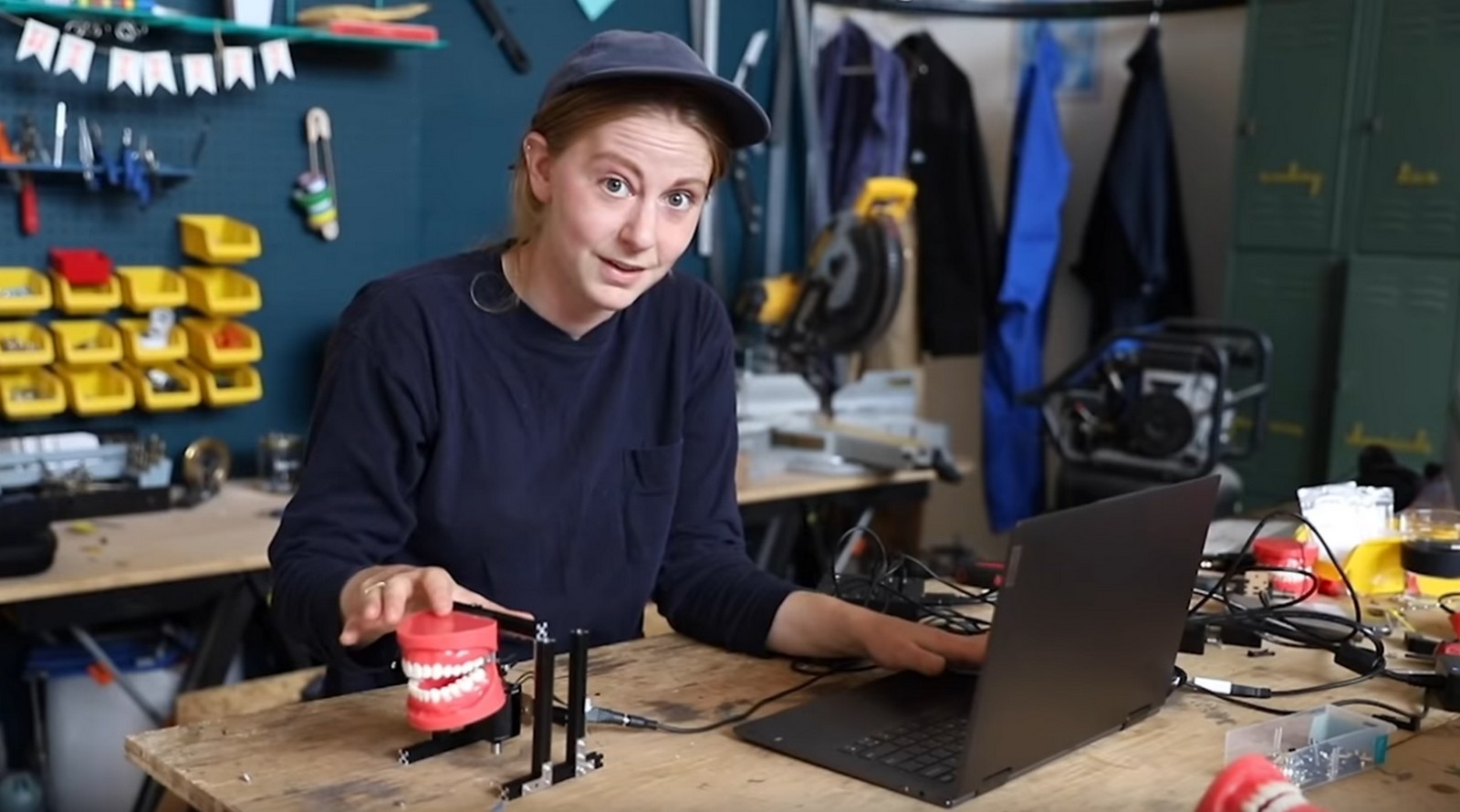 The final project looks like a wall with teeth that are connected to a keyboard.