We started with the production and sales of our 10x10mm profile. In 2013 we added a 15x15mm profile to our product range: OpenBeam.
This profile was created as a response to the MakerBeam 10x10mm profile. Where our 10x10mm profile needs special M3 bolts, a 15x15mm profile can be used with standard bolts. Naturally the profile is also a bit bigger and robust so other projects are feasible.
It was great to sell OpenBeam but it also sparked the desire to create a bigger version of MakerBeam. The OpenBeam profile looks very different from the MakerBeam brand. Where MakerBeam is smooth, OpenBeam has a lot more nooks and edges. In 2016 we started the sales and production of MakerBeamXL.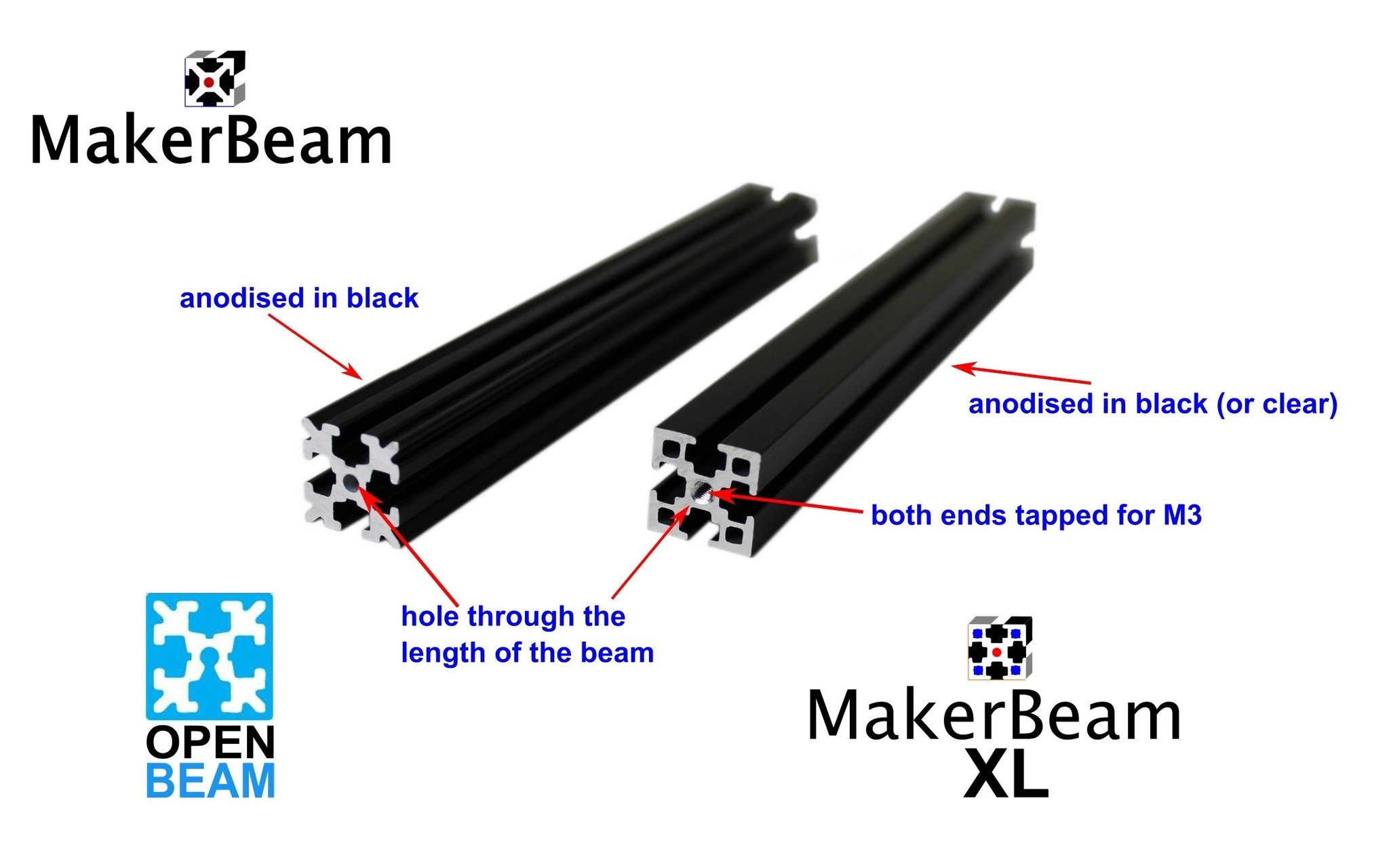 Regular, off the shelf, M3 bolts like button head socket bolts (article no. 100933) or hexagon head bolts (article no. 100944) can be used with these profiles.
Team MakerBeam