We all know how the MakerBeam profile looks like now: anodised, with a hole in the centre that goes through the length of the beam and tapped for M3 on both ends. Our profile now is actually version number 3. Do you remember what version 1.0 looked like? Or version 2.0?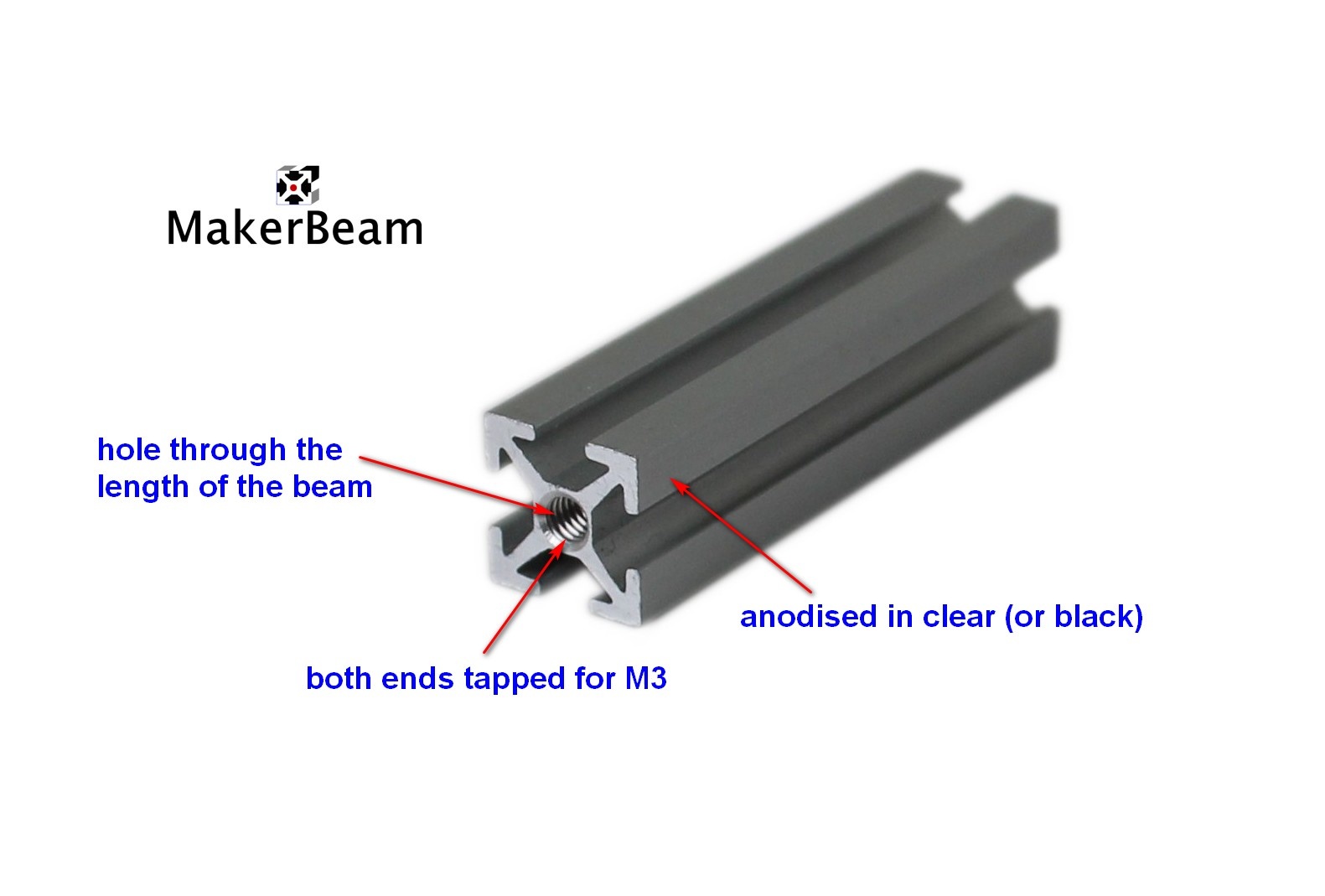 The clues are in the mentioned specifications.The first version was not anodised and did not have room to tap a hole. So we first set out to make the core thicker. We thought it would give our customers the chance to drill a hole there themselves.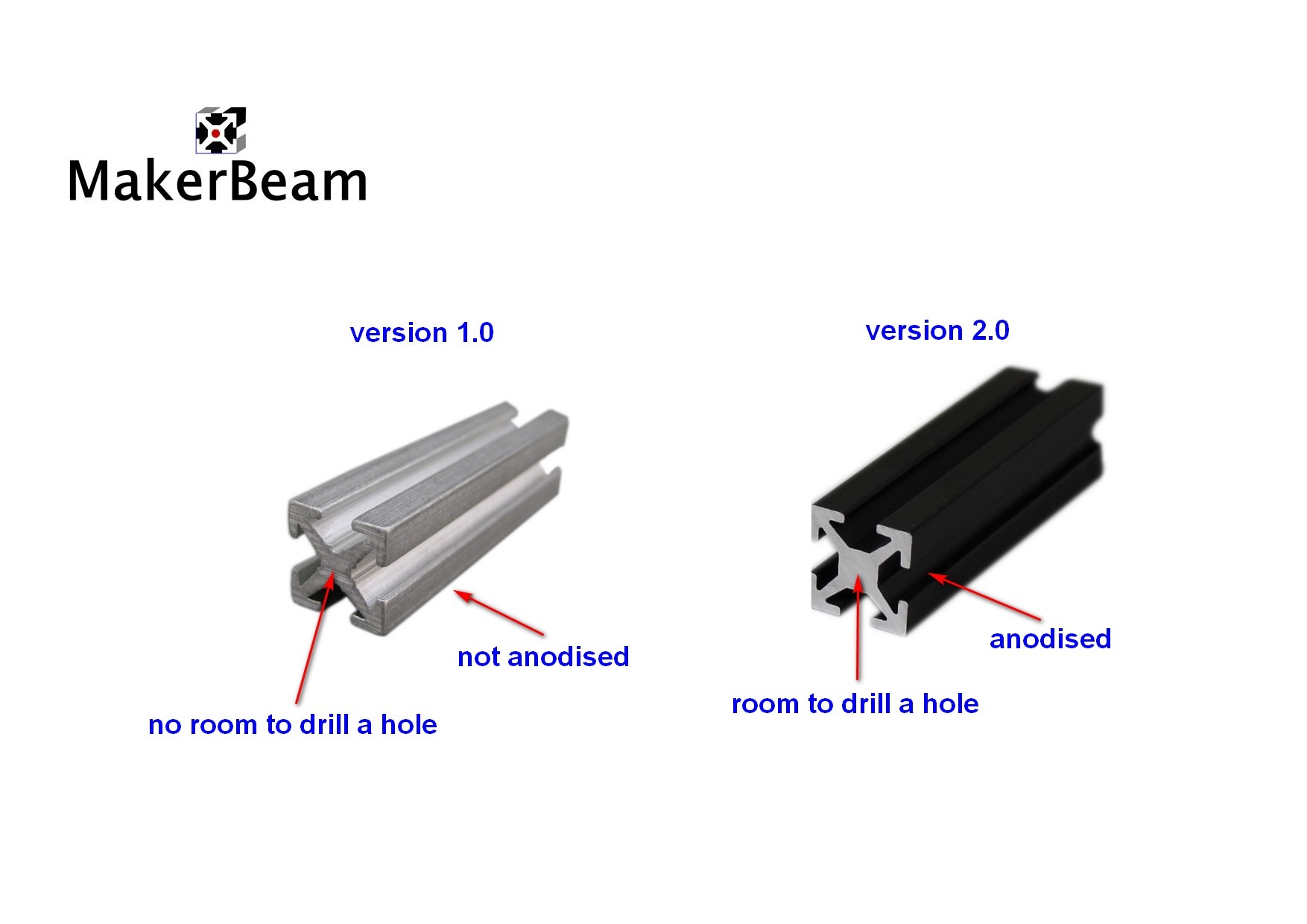 It turned out not many customers actually drilled a hole themselves to tap and use it as an extra fastening option. Our next step then was to make holes on both ends of the profile. It is easier to tap with a hole already there. We created the hole through the length of the beam because it also gives the added advantage of making the beam lighter and hardly loose any strength at the same time.
Team MakerBeam